No Chaser
Album CD
The debut album of Melbourne party rock powerhouse Ablaze.
It's been many years, 2 EPs, a DVD, car breakdowns, laughs, tears, hard work, and more gigs both in Victoria and interstate than you can poke a stick at, and it's all lead up to this. Ablaze's long-awaited debut album is here!
1 CD, 12 belter tracks, a 16 page full-colour lyric and pictorial booklet all neatly packed into a digi-pack for your pleasure listening pleasure.
Note: makes a really good coaster
In stock
You may also like…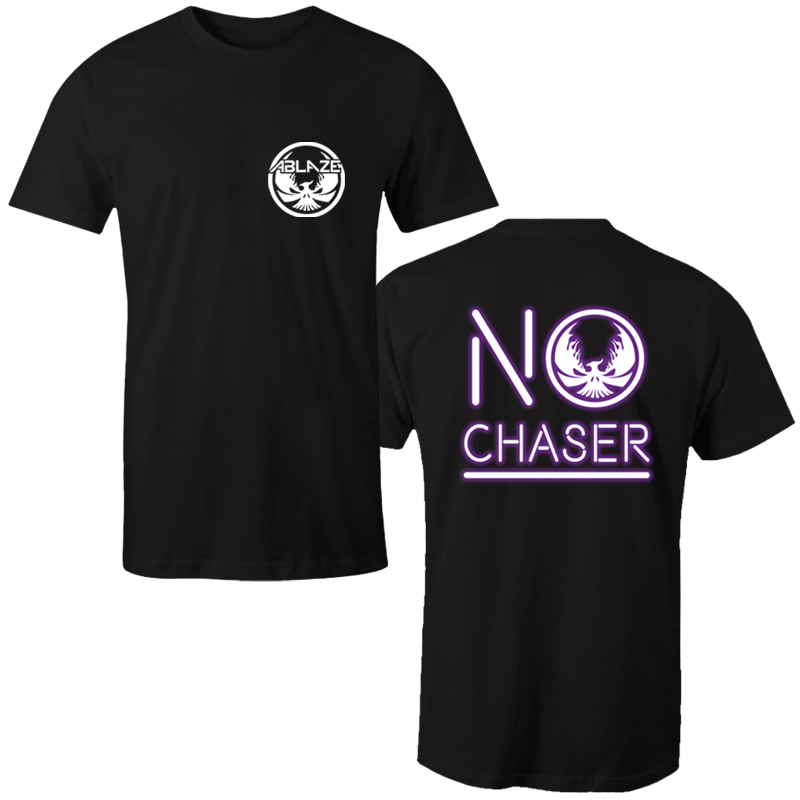 No Chaser
Tee
Sporting the title of the bands debut Album 'No Chaser' in neon lights on the rear and flaming wedgie logo on the front breast this ultra-modern band tee design was at the peak of the underground Melbourne rock scene's fashion in October 2018. Don't get us started on how comfy they are! only the best quality threads for our fans.
not rated
$

25.00
Select options